Prolite Projects manufacture, supply and install LED lighting solutions for all indoor sports facilities.
Many sports involve swift player actions and small objects such as balls or shuttlecocks travelling at high speeds. It is therefore important to specify the correct lighting for the task. An understanding of the nature of the sports being played within the areas are key to installing the correct LED lighting for the areas.
Prolite's in-house project team of experienced lighting designers are able to recommend the correct LED lighting for all sports within indoor sports facilities.
Quality Assured
Prolite Lamps is a division of of Ritelite Systems Ltd and ISO 9001:2015 UKAS accredited company. We are committed to ensuring all products sold are manufactured to the highest standards that meet and exceed out customers expectations.
Mobile LED Lighting Solutions for Sports
Our portable and mobile lighting towers and floodlighting kits offer unique solutions for sports applications to enable clubs to keep training during winter months especially for clubs wanting to train off the main match pitch in damp and muddy conditions. Our products have been used on football pitches, rugby pitches and tennis courts throughout the country, giving users instant, flicker free light from products that are quick to set up, easy to operate and manoeuvrable over many terrains. None of these products need planning permission and therefore provide clubs and organisations with highly flexible products for use wherever temporary lighting is required.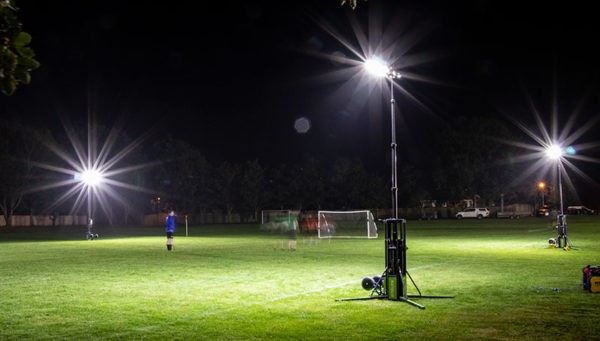 Permanent LED Sports Lighting Solution
The Prolite Projects team is able to offer customers a full lighting packaging including design, specification, groundwork, cabling, mast installation and floodlight unit commissing. The design team work closely with the client to create a bespoke plan for their application that is modelled using the latest lighting design software to ensure that required lighting levels are met and that the finished installation will meet and exceed client expectations. The installation work is undertaken by an experienced and qualified team to guarantee the highest standards of workmanship.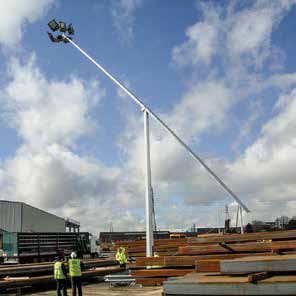 Indoor LED Sports Lighting Solution
The Prolite Projects team has a vast experience on working on indoor LED sports lighting solutions for many different client types. Our in-house design engineers use the Relux Lighting Design Software to produce illumination drawings and complex visualisations for the specific project to ensure that the lighting design specified will meet the required performance. Prolite's high power, highly efficient LED fittings are of a superb quality offering clients a reliable, very low maintenance solution for all their indoor sports lighting requirements.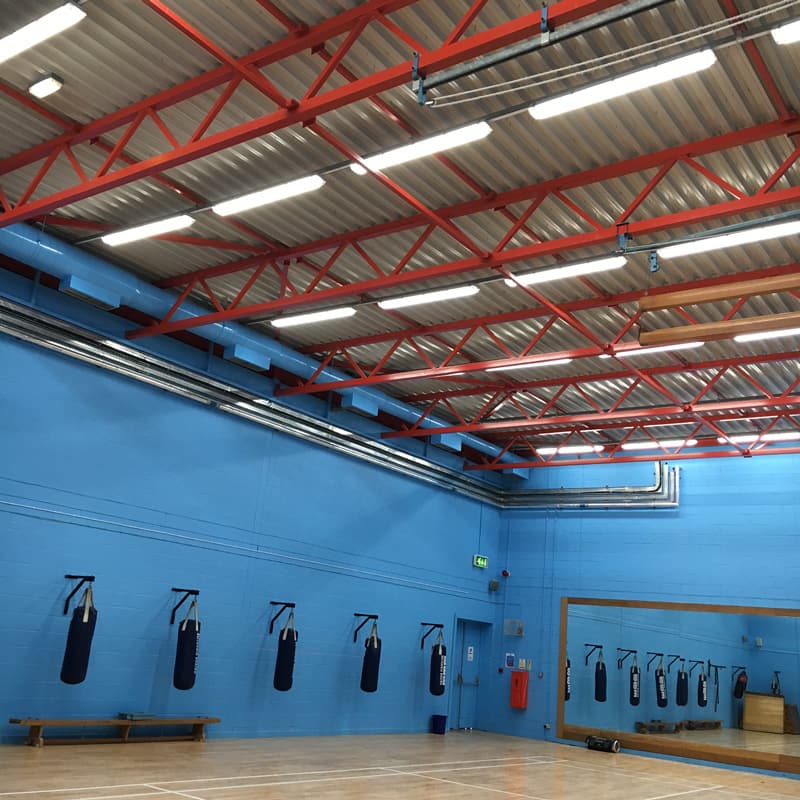 We strongly suggest a trial and test of the proposed solution. As well as confirming the projected LUX levels it gives the customer best opportunity to see benefits of better lighting and ensure that the solution has no unforeseen physical or aesthetic issues on fitment.
Wherever commercially advantageous we use ECA approved equipment. Advice and assistance can be provided to allow the navigation through subsequent HMRC paperwork.
Separate finance packages are available for larger projects and cost benefits can be made.
On-Site or Remote Lighting Survey Available
Prolite Lamps are able to offer customers either an on-site or remote LED Lighting survey for all types of different applications nationwide. The Prolite Projects team offer advice upon the following.
Potential quality of light increases
Energy saving audit calculations
Lighting design recommendations