Innovative Lighting Solutions
Excellent Customer Service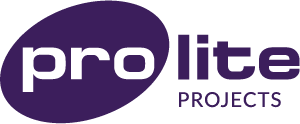 HOSPITALITY
Improve ambience and effect.
WAREHOUSE
Save energy and improve visibility.
HERITAGE
Let your visitors see the beauty and charm.
SPORT
Don't let the dark stop the action.
STILL OPEN FOR BUSINESS - COVID-19 UPDATE
Prolite Lamps would like to reassure customers that we are still open for business and the our dedicated teams are working hard to ensure all services continue as close to normal as possible.
What our customers say about us
We love the uniqueness of so many of Ritelite's products. Innovation is at the heart of what they do as a company and they are constantly developing new & improved designs that set themselves apart from the other alternatives on the market. Their staff always strive to go the extra mile for their customers
Dave Henry
HTS
We use Prolite/Ritelite as a supplier because they are consistently reliable. On the odd occasion there has been a problem it is sorted immediately with minimum fuss. The products are great quality, and service is 2nd to none.
Jeanette Poore
Gravel Hill Lighting
We use Prolite because their product range is well-adapted to the needs of the UK & Ireland markets and contains products that the 'big brands' don't supply.  We value their competitive prices and friendly service, and they respond promptly to resolve any issues that arise.
Lamp Source
To Sum it up, Great products, Great prices, Great Service!
Matt Dodwell Contact Electrical Wholesale
We have been using Prolite/Ritelite for several years now.
We have an excellent track record with their products and are happy to advertise them on our website. Ritelite as a Company are one of the best companies we have dealt with. Their after sales service is second to none. Their communication and product updates are always first class. They are a very efficient, professional company to deal with and we would have no hesitation at all in recommending them as a supplier of first rate products and service
Wendy Ellwood BLT Direct
Impressive range of stock, competitive prices. Informed and friendly service, fast delivery. Would highly  recommend
Nigel JMS
I have personally used Ritelite and Prolite as a brand for in excess of 20 years, Knowledgeable staff and quality products. The overall customer satisfaction received make dealing with Ritelite good value
Sean Ottoway Stearn Electric
We've been stocking Ritelite/Prolite lighting products for almost 15 years now. Their brilliant lamp designs, such as the Funky Filaments and their other colourful LED bulbs, are popular with our customers and we always enjoy seeing their very latest innovations. If we have any issues at all, our Account manager is always our first point of contact – we appreciate that personal touch!
My Green Lighting
keyboard_arrow_leftPrevious
Nextkeyboard_arrow_right