Traditional industrial lighting has proven outdated compared to the performance of Prolite LED industrial lighting within cold storage faciliti
Lighting within cold storage facilities is one of the more challenging tasks in the lighting industry, as few traditional products perform well in cold environments.
When LED lights are used to replace less efficient light sources such as Metal Halide or Sodium Lighting, there is an additional saving gained when used in refrigerated environments. In addition to the lighting circuit's reduced energy consumption, there will also be less power consumed by the cooling system to maintain the desired temperature. This is due to the higher efficiency of the LED light producing less waste heat that previously had to be removed by the refrigeration system.
Cold storage units are often involved with food storage and therefore the glass used in the lighting installs need to be safe. Prolite's LED products are glass free and built specifically so they are food safe with safety features in place in case of damage. Prolite's luminaires are both dustproof and waterproof and are designed to operate at the low temperatures that cold storage facilities operate at with maximum efficiency.
Our LED products offer the following benefits over old technology light sources:
Flicker free instant start up
Excellent integration with occupancy sensors
Lower operating temperatures
Performance increase within cold environments
Integrated control ballast to maximise efficiencies
Glass free food safe construction
Longer life product up to 50,000 hours
Simple clean process if broken
With Prolite designing a lighting scheme for your site, it removes any guesswork in light level critical areas prior to installation. Our lighting design service includes:
Photometric data
of specified fittings
LUX level confirmations
at working height and floor level
Energy savings calculations
for the site
3D imagery
of areas designed
The below project is a cold storage distribution centre for a food processing company in the UK, hence the requirement for non-glass LED light units to be installed. A light level of 400 lux was specified by the client to ensure picking and packing errors are minimised post refit.
WATTAGE

Before LED

After LED

Total Watts Saved

42320W
18720W
23600W
LUX*

Before LED

After LED

LUX Gained

340 LUX
402 LUX
62 LUX
*Lux is a standardised unit of measurement of light level intensity (which can also be called "illuminance" or "illumination")
COST P/A

Before LED

After LED

Saving
£44,486.78
£19,678.47
£24,808.32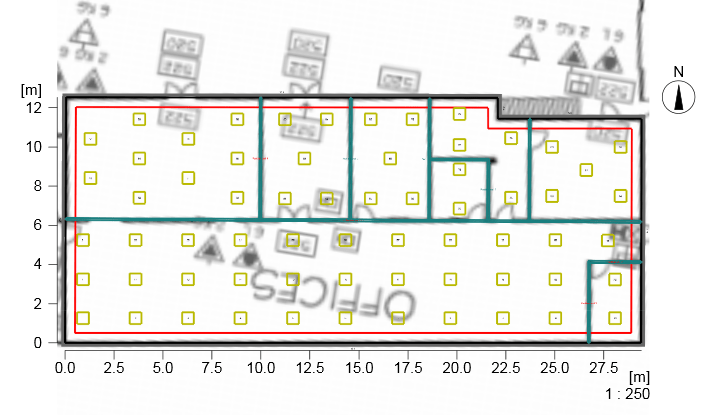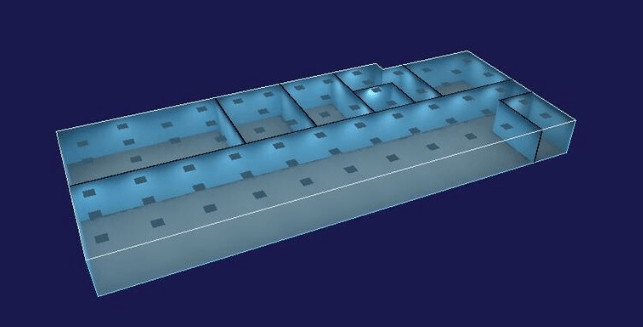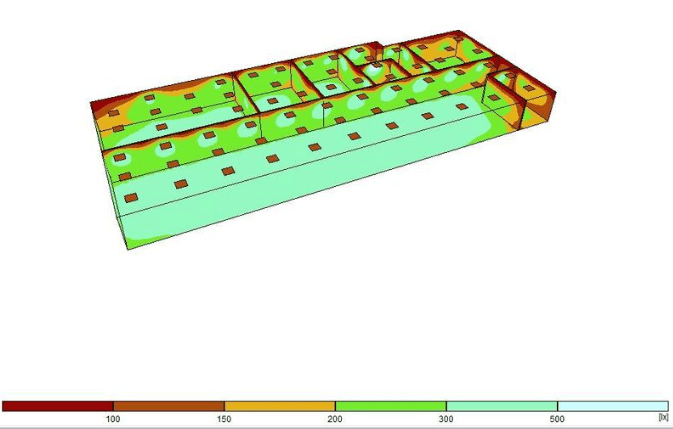 This project is for another large food processing plant's new production and packaging areas. This project was a new build where the client was passionate about reducing the companies carbon footprint, whilst maintaining a good level of light within the areas using the most efficient high powered LED light units possible. Prolite was the obvious choice.
| | |
| --- | --- |
| Wattage | LUX |
| 1650W | 450 LUX Average |
*Lux is a standardised unit of measurement of light level intensity (which can also be called "illuminance" or "illumination")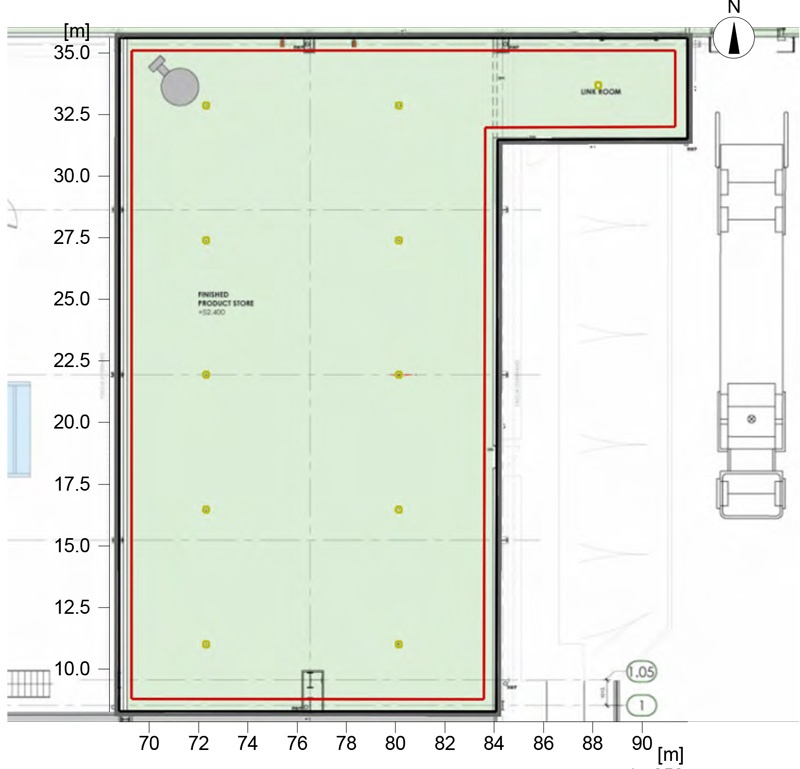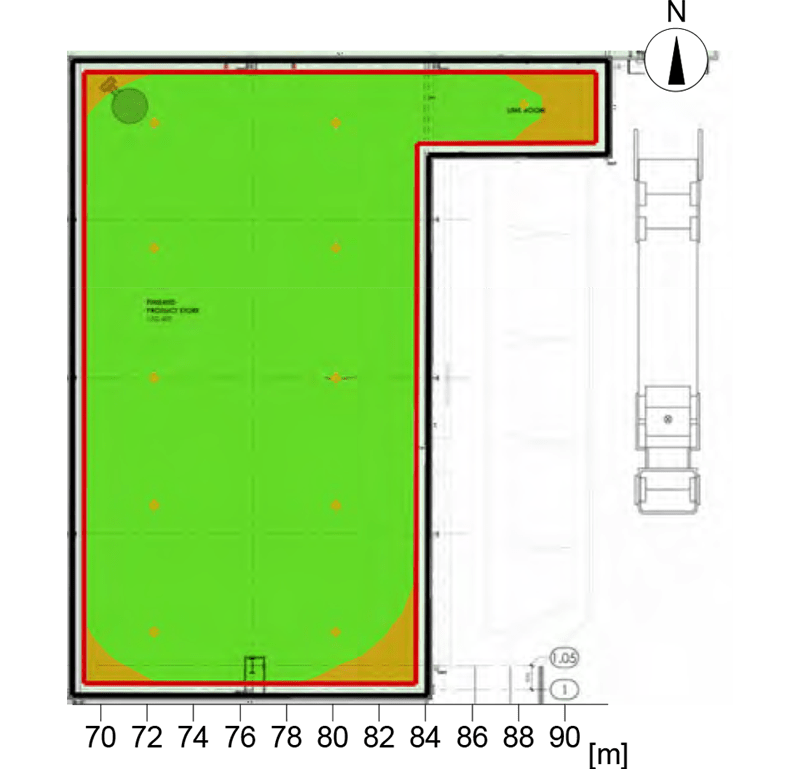 We strongly suggest a trial and test of the proposed solution. As well as confirming the projected LUX levels it gives the customer best opportunity to see benefits of better lighting and ensure that the solution has no unforeseen physical or aesthetic issues on fitment.
Wherever commercially advantageous we use ECA approved equipment. Advice and assistance can be provided to allow the navigation through subsequent HMRC paperwork.
Separate finance packages are available for larger projects and cost benefits can be made.
OTHER CASE STUDIES CARRIED OUT BY THE PROLITE PROJECTS TEAM
On-Site or Remote Lighting Survey Available
Prolite Lamps are able to offer customers either an on-site or remote LED Lighting survey for all types of different applications nationwide. The Prolite Projects team offer advice upon the following.
Potential quality of light increases
Energy saving audit calculations
Lighting design recommendations