Dougie's is a family owned café by day and bistro restaurant during the evenings. The restaurant has large windows which does allow a lot of natural light but, given the buildings placement and low ceilings, there is not enough natural light even in the daytime. Dougie's challenged the Prolite Lamps team to improve the lighting in the restaurant without changing any of the existing fittings but overall offering an energy saving from the current lighting design.
To begin with the Prolite Lamps team replaced the energy hungry halogen lamps in the GU10 and spotlight fittings with warm White GU10 lamps. This, in addition to the natural light, gave the café a bright and welcoming dining area for daytime visitors.
Evenings at Dougie's required an entirely difference atmosphere and Prolite's coloured LED and Funky Filament LED lighting solutions were perfect for a completely transformative effect.  The high power orange GU10's, which are excellent for decorative applications, provided a truly vivid static colour which really complimented the warmth of the restaurant. The owner, Kirk, was pleasantly pleased at how the addition of high power orange GU10 lamps to the alcove area which is quite a difficult area to light, really helped the area stand out.
The owner really wanted to highlight the cozy areas of the restaurant, so we used a selection of decorative lamps in each area. The corner armchair looked so inviting with Prolite's SES 4W Candle Lamps in the mother and child lamp fitting creating a great evening ambiance.
High power Magenta GU10s over the bar area helped accentuate the transition from daytime café into restaurant night life and the owner is looking forward to using these during the Christmas season.
Prolite's Funky Filament G90 and smoked filament globes looked fantastic dotted around the restaurant. The spiral filament and smoked glass of these globes look spectacular in displays and accent lighting in many bars and restaurants.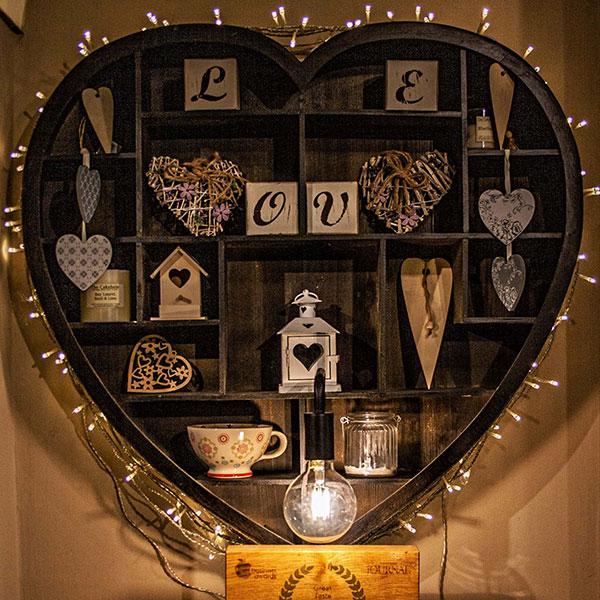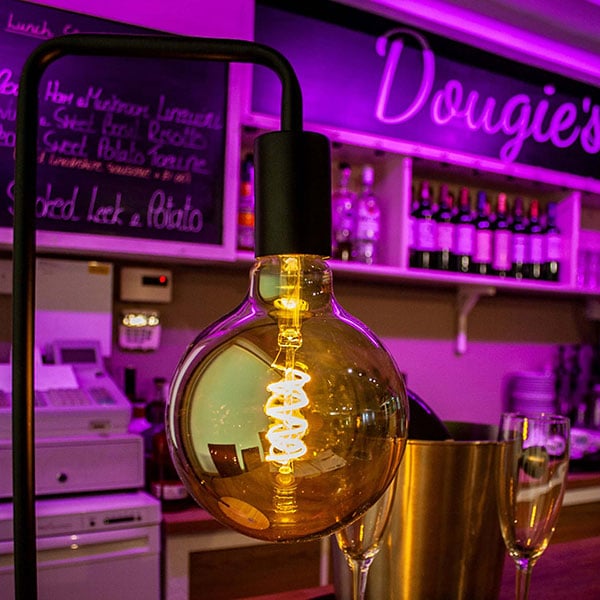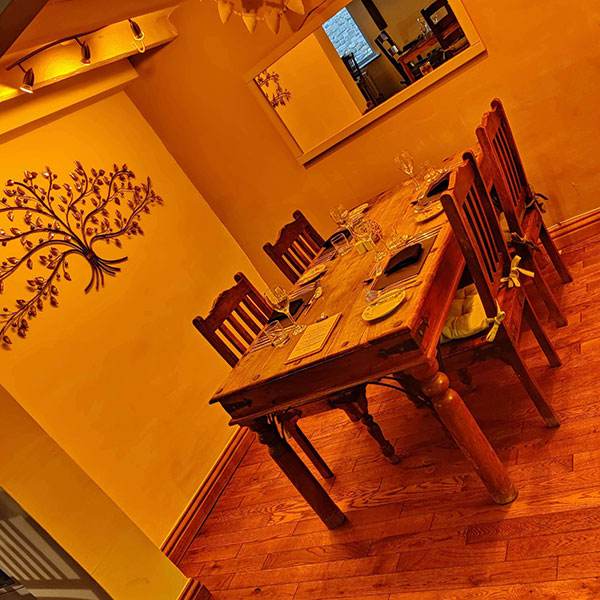 The results were fantastic and the owner was really pleased with the suggestions the team made.
"Ritelite were so helpful and gave me a variety of options to enhance my restaurant for both daytime and evening service. I was especially pleased with the effects of the coloured GU10's in Orange and in Magenta, however I decided on the Orange lamps. My restaurant floor is part of a traditional cottage style, listed building and is therefore, a difficult lighting space. The ceilings are low and there are wooden beams across the whole shop, so it is important to try and accentuate the space of the room. The new orange GU10's and the various decorative filament lamps really bring the atmosphere to life and enhance the warm and cozy ambience that I wanted to support my menu and style."
Kirk Stubbs – Owner / Chef / Business Manager