Frankia-GP GmbH are manufacturers of high end motorhomes and vans located in Marktschorgast in Bavaria, Germany.
The client was looking for a 3-year maintenance free solution for their production areas to replace the existing lighting system. Inefficient fluorescent fittings were fitted across the site which needed frequent maintenance and gave relatively poor light levels in the production areas.
The client was looking for a low-cost, retro-fit solution to install across the site in Germany that guaranteed increased light output whilst reducing not only the company's carbon footprint and energy usage, but a reduction in maintenance costs.
After a site evaluation, the Prolite technical team advised that high output LED T8 tubes be installed to increase the light output across the client's production areas and achieve the targeted light levels required.
In total, 1200 units were installed across the site upgrading the existing luminaires with minimal inconvenience to production. The results were reduced power consumption, maintenance costs, disposal costs and increased the light output across all critical production areas.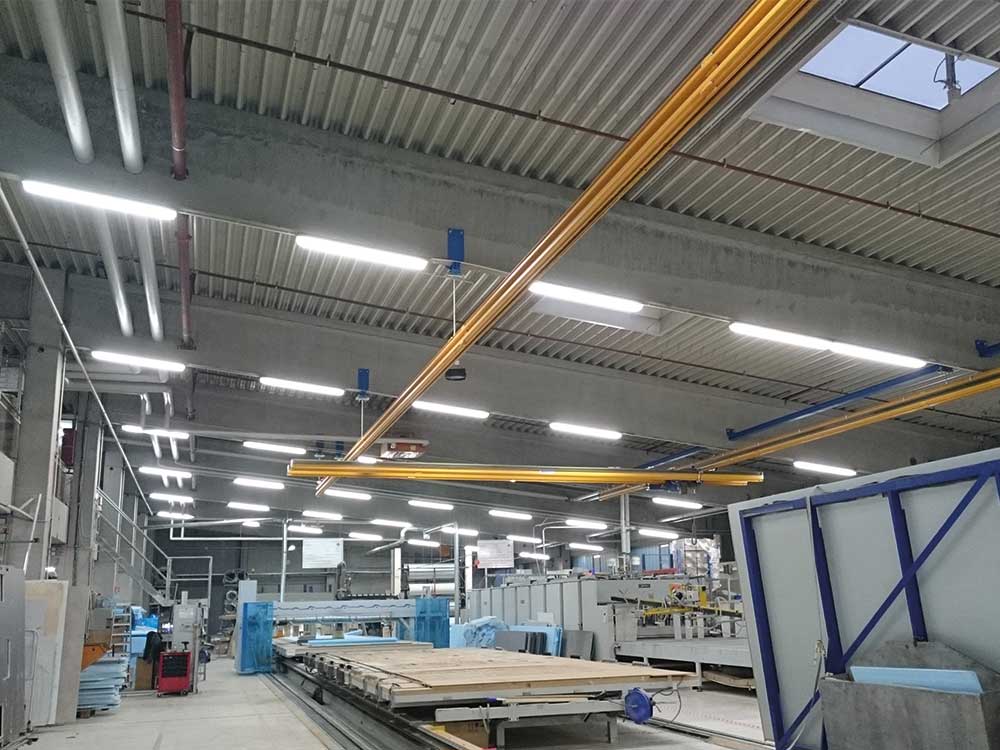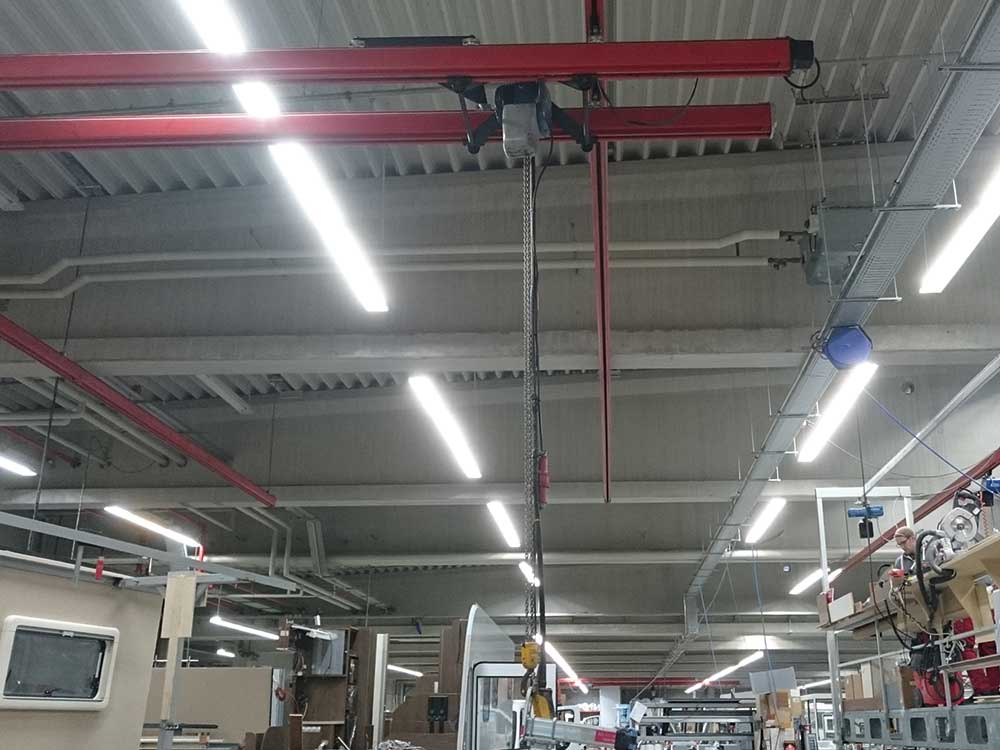 Annual Electricity Bill Before
Annual Electricity Bill After
CASE STUDIES CARRIED OUT BY THE PROLITE PROJECT TEAM